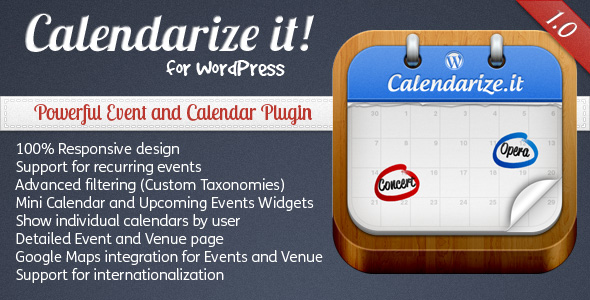 Calendarize it  for WordPress is a powerful Calendar and Event plugin.
There are several great calendar plugins available for WordPress, but most of them target specific industries, or are limited in features. We have tried to create a feature rich Calendar and Event plugin, which targets a very broad audience. We hope you'll like it!
We are also working on developing some add-ons for Calendarize it. The first will be Booking for Calendarize it and the second will be Ticket for Calendarize it, which is also backed up by an iPhone app for scanning and validating tickets.
Let's get back to Calendarize it!
You can login and take the plugin for a test drive before you decide whether to buy it or not.
Username: DemoUser
Password: TryMeNow