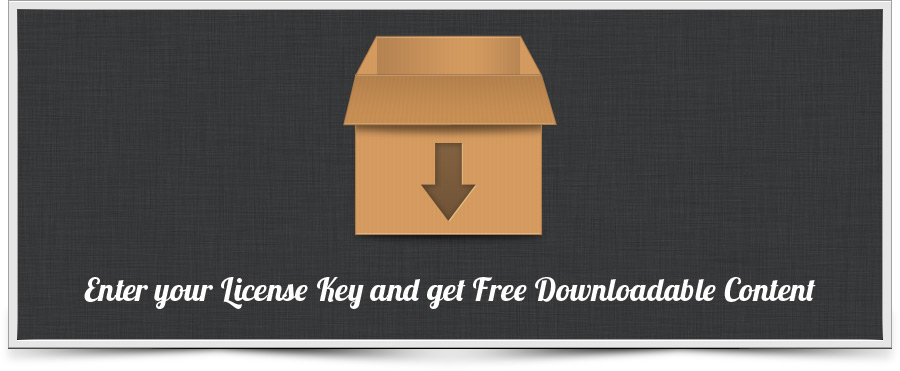 We are excited to announce that we have introduced a new service for all our customers that enter their License Key. We will begin to offer Free Downloadable Content for many of our premium plugins. Now you can get additional Shortcodes for FREE for Styles with Shortcodes. You will be able to get FREE backgrouds for Custom Backgrounds and you will be able to get FREE login templates for White Label Branding.
Each plugin that offer this service will have a Downloads menu in the wp-admin where you will be able to see a list of FREE Downloadable Content, available to all customers that have enter their License Key.
All you need to do is go to Options under Shortcodes in the left side menu. And then choose the License Key panel and enter your Item Purchase Code.
The Item Purchase Code can be found in your license Certificate file. Go to Codecanyon and click on My Account at the top, then click Downloads, and then click the License Certificate link. You will find the code in the text file that you download and it will look something like this:
Item Purchase Code:
bek72585-d6a6-4724-c8c4-9d32f85734g3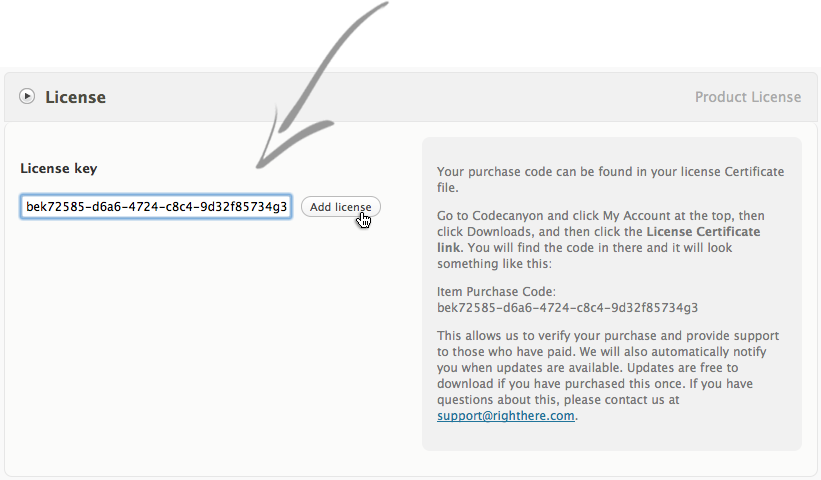 Now you're ready to get your Free Downloadable Content. We will continue to release Downloadable Content. You can choose exactly what you want to download. All you need to do is click Download and everything is taken care of. The Shortcodes are automatically inserted and any files installed in the plugin folder.