Over the years we have created several websites for clients who wanted their website translated into multiple languages. Until now we always used one of the available localization plugins for WordPress. No doubt that some of them are pretty good and do the job – or most of it. Sometimes it is a complicated process of maintaining a website in multiple languages.
We have done our best to make it really easy for you to manage your multi-language WordPress powered website.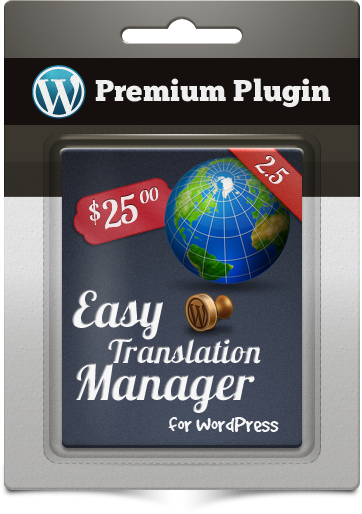 Get Started in 3 Easy Steps!
WordPress has been translated into more than 70 languages and many Theme and Plugin developers have already localized their Themes and Plugins. However managing a multi-language WordPress website can often be a quite complicated task.
We often see that parts of Plugins or Themes have not been translated or a specific plugin is not available in the language you need. We have simplified things, when it comes to translating your content as well as Plugins and Themes.
Sample translation
We have created a page that we have translated into multiple languages. You will find it in the top menu under "Translation Example".
You can also try the plugin your self before you decide whether to buy it or not.