Visual Columns for Styles with Shortcodes
We have added a great new feature to our popular plugin Styles with Shortcodes. Visual Columns is a 12-column responsive grid system that easily lets you add columns to your WordPress powered website. No more messing with shortcodes and trying to adjust the content. This is really easy!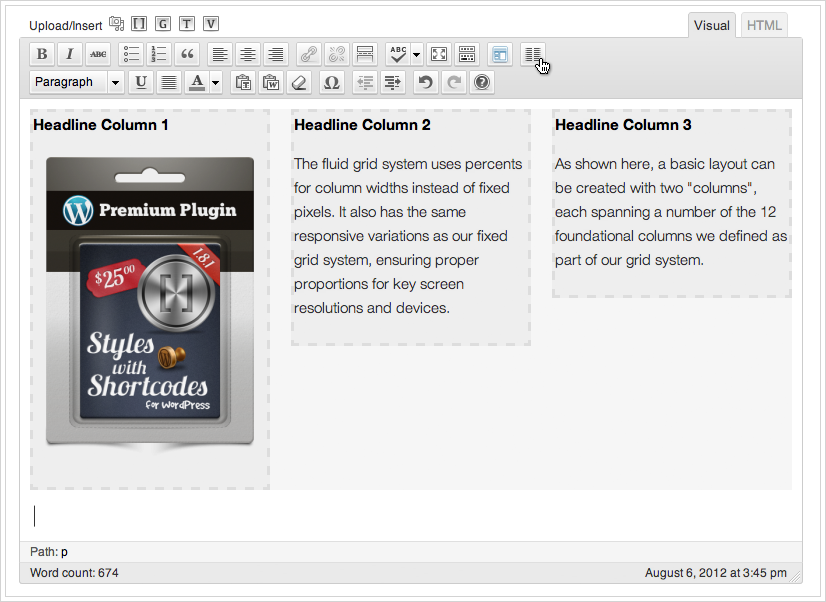 We have created a short tutorial that shows how the Visual Columns feature in Styles with Shortcodes work.
You can try the Visual Columns your self. We recommend you to test it before you to buy it.
Simply use the following login details
Username: DemoUser
Password: TryMeNow